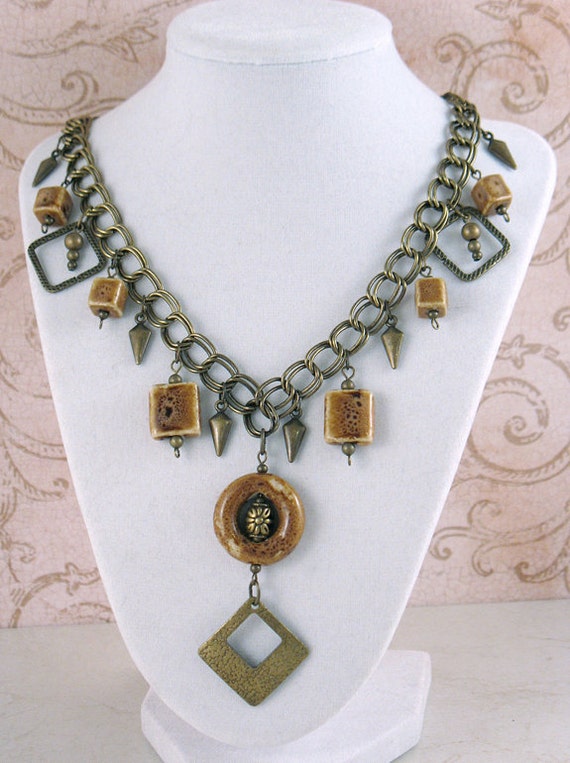 we are tickled pink to feature the lovely Carol from
cJoyOriginals
today! pull up a chair, check out her beautiful designs and then shop with her exclusive DDH coupon code!
What made you decide to start your shop?
I have been creating jewelry since I was in college. I started out making jewelry for myself, and as gifts for family and friends. Then, I started selling some of my jewelry to friends and co-workers. People loved my jewelry and told me I should find an outlet to sell my jewelry to others. Then a couple years ago, a friend told me about Etsy. After checking it out, I got very excited about the possibility of selling my jewelry online. I spent some time checking out what Etsy was all about, and then decided to go for it! My shop has been open for just over a year now, and it has been such an exciting adventure!
What kind of products do you sell?
I make one-of-a-kind handmade jewelry - necklaces, bracelets and earrings. I like to make jewelry that is stylish and fashionable, but affordable. I enjoy doing custom jewelry, too. I have had a number of customers request special pieces, and I have enjoyed customizing jewelry or making special items for people. I am thinking of designing some other things in the future, such as keychains, scissors fobs, and maybe eyeglass chains.
What is your favorite shop accomplishment so far?
One of the most exciting moments for me was having my first repeat customer. A woman bought a necklace from me, and about two weeks later, there was another order from her.....she bought another necklace! That was a wonderful feeling! But honestly, no matter how many sales I have, every time I sell a piece of jewelry, my heart jumps and I get so excited! I love that my jewelry is being worn by people all over the United States. And I am just starting to ship internationally.....I recently sent my first orders to Canada.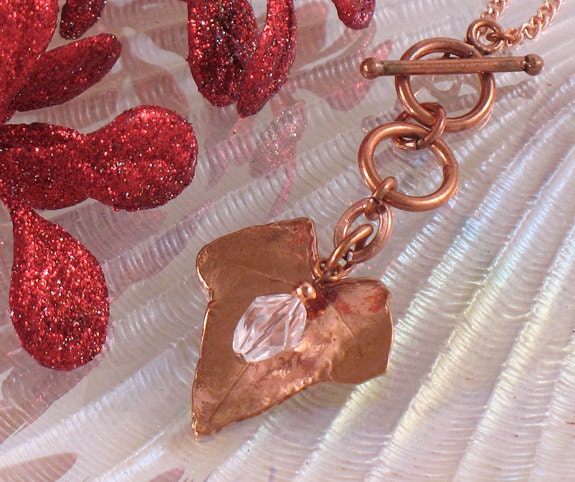 What is your biggest challenge as an online/etsy seller?
I am just starting to learn about the social media......how using that helps people to find my shop and how I can use it to help me to market and sell my jewelry. It can be a bit daunting sometimes to someone who is a bit "old-fashioned" and not as familiar with all the wonders of modern technology, but I am learning.....and it is an exctiing part of the process!
What is the top selling item in your shop?
I pride myself on making one-of-a-kind jewelry, so no piece will ever be identical to another (.....unless that would be a special request from someone directly). But, I do have some styles of jewelry that I design that have been very popular. Some of the favorites of my buyers are my multi-chain necklaces:
https://www.etsy.com/listing/106067387/antique-gold-multi-chain-necklace-brown
, my lobster clasp charm necklaces:
https://www.etsy.com/listing/106080069/copper-charm-necklace-with-large-lobster
, and my front toggle charm necklaces:
https://www.etsy.com/listing/106577159/front-toggle-charm-necklace-key-bird
Do you have a tip for others selling in the online community?
I have learned how important it is to have good photography of your items in your shop. The way I photograph my jewelry has changed and evolved so much over the year that my shop has been open, and I have had to be willing to let go of my original ideas, keep an open mind, and do what works. It has been quite a learning experience, but making the changes has made my photography so much better! My basic photography tips are: 1) keep it simple and focus on your items, without too much extra clutter; 2) lighter backgrounds tend to work best, in most cases; 3) try to use all five of the photos you have available to give different views of your items; and 4) use photos that are in focus so that people can see the beauty of your items. I believe that good photography is a crucial part of success!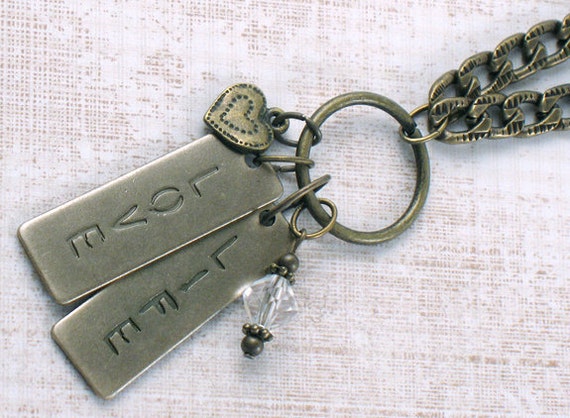 Do you have a crafting resource/handmade blog/shop that you go to? If so, what is it?
There is a great online vendor, Artbeads.com, where I get a lot of my beads and supplies. They have great tutorials and design ideas, along with resources like color guides, too. They also have some kind of sale or special going at any given time......LOVE good sales! PLUS, they offer Free Shipping on any order over $10 (in the U.S., and they have great international shipping rates, too). That is a great bonus! Also, I am continually impressed by the wonderful creativity of my fellow Etsy artists, and I am always getting inspiration from what I see in other shops. Etsy has a great community of artists that are willing to share their ideas and knowledge with others. If you ask someone on Etsy how they do something or where they got something, I have found that they are always willing and excited to share what they know with others. That is so wonderful and appreciated! And my most favorite resources are the MANY, MANY wonderful shops that sell jewelry supplies on Etsy......although they are very dangerous for this admitted bead, chain and charm freak!!
What are you currently working on?
I just started designing some bib necklaces, and I am enjoying experimenting with those new designs. Then, of course, I'm thinking ahead and just starting to create some new jewelry for Christmas and the holidays. That will be coming up fast!
Carol - we are so excited to see what else you come up with! and now, DDH enthusiasts, you can use the exclusive code DAILYDOSE20 for a whopping 20% off! the code is valid until 9/15/12.