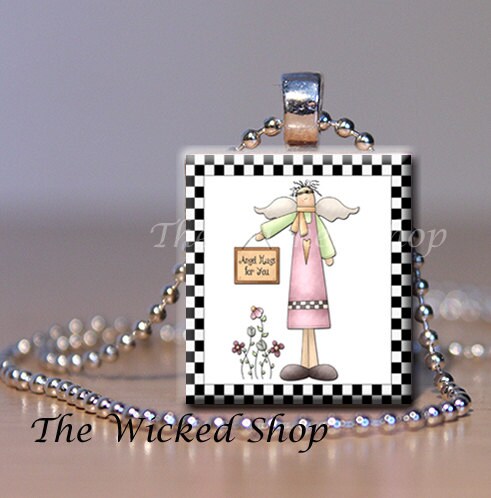 happy feature friday, everyone! we are so happy to feature Jacqueline from
The Wicked Shop
on the Daily Dose today! enjoy the Q & A - then shop with the exclusive discount code!
What made you decide to start your shop?
Through the last twenty years I have been creating art and jewlery. After selling in local markets, consignment shops, owning a small craft shop myself, I have finally discovered the wonderful world of Etsy and online opportunities! Opening my online shop has been a natural progression and an excellent way to market my work and broaden my customer base. After opening my shop I am continuously learning new online tools to market my products. Social networking has been an excellent addition to helping my online shop continue to grow!
What type of products do you sell?
Scrabble Tile Art ~ Glass Tile Art~ Domino Tile Art
New and Vintage Game Tiles can be created into small pieces of art. Whether these are worn as a necklace, sit neatly between the pages of a book as a bookmark, hang on your ears, or sit on your fridge, they are super unique.
I have recently branched out into greeting cards which also hold a scrabble tile magnet on the front. These cards are cute enough to frame or use in scrapbooking. The magnet simply adds another level of Art to the card and can be taken off and used!
Now and then, I will offer One of a kind items, if I find some great vintage game tiles, they will most definitley be featured. I have found some awesome Tri Omino's, Rummy Tiles and Word Search Tiles which will be pretty cool to work with.
Of Course, I also am excited to offer custom work for people who would like their own picture on a tile. I do a lot of wedding's this way as well as pets! What an excellent way to remember a loved one.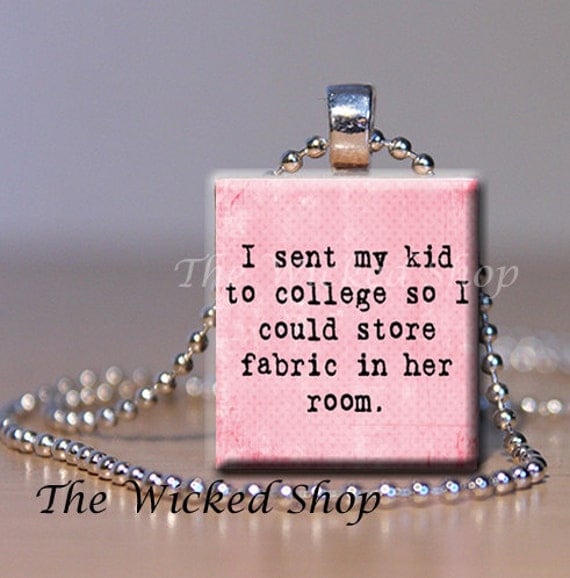 What is your favorite shop accomplishment so far?
In a business view, I think my most favorite shop accomplishment has been the increase in the amount of exposure my shop has developed over the past year. When looking through my statistics in my shop that Etsy so nicely helps us with, I can track the amount of views, favorites, and purchases over the months. My shop is continuing in a forward manner and I am excited for this!
I am very pleased that my feedback from my clients have been so encouraging and positive. It is always so nice to see and hear of the reaction my clients have opening up their package and discovering their little work of art.
In a more creative view, my favorite shop accomplishment has been to offer more than just necklaces. I have introduced bookmarks, magnets, and greeting cards as well. It is always fun to work on a variety of things and I now offer a great mix of creations!
What is your biggest challenge as an online/etsy seller?
My biggest challenge has been both challenging and fun at the same time! Learning different ways to increase traffic to your shop is both intriguing and fun, however, very time consuming. Social media is an excellent tool for social networking and marketing, however, there is so much time spent in development and it doesn't just end there we have to maintain what we create! Time management is probably my biggest challenge at the moment. ---Focus---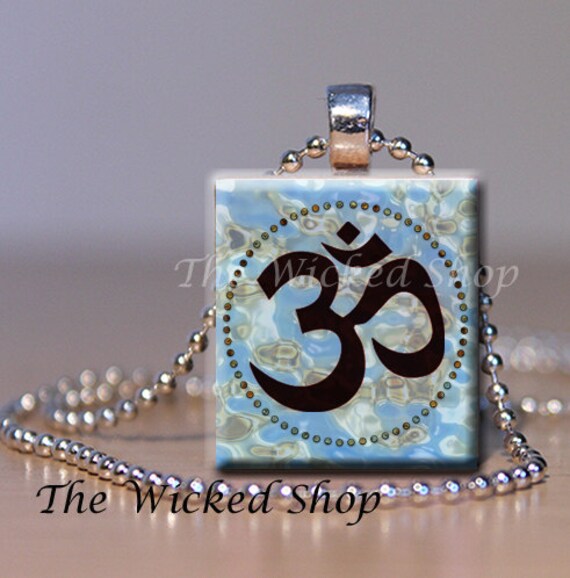 What is the top selling item in your shop?
Scrabble Tile Pendant - OM Symbol
Scrabble Tile Pendant Necklaces are the top selling item in my shop. They are unique little gifts, inexpensive and can be a very personable gift. Excellent for birthdays, office gifts, stockings, you name it, they are great!
Do you have a tip for others selling in the online community?
My most important tips would be qualtiy and accountability. It is very important for me that everything I make is a quality piece of art. Something I would be happy to recieve and I am, yes, picky when it comes to detail :).
Another very important tip is to be dependable. You want your clients to know that you are a solid, responsible person who only wants the best handmade items sold in their shop.
Can I have one more? Creativity! Be creative, find something you can make and make it better! Think outside the box and you will surprise yourself with what you can do!
What are you currently working on/new designs?
I am currently working on some glass tile art which will be slowly introduced into my shop. I will soon have a new glass tile section in my shop. All scrabble tile pendants will soon be available in glass tiles. I will also have a large selectionof scrabble size glass tile magnet sets. Great for Christmas shopping, teacher gifts, and always birthday gifts!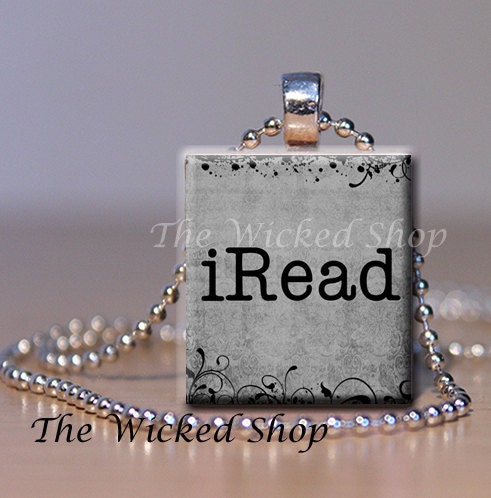 Do you have a favorite crafty/handmade blog/shop/resource that you go to often, if so what is it?
I often check out Dailydoseofhandmade.blogspot.ca, not just for the excellent deals but it is always inspiring for me to read about other shops too.
thank you so much Jacqueline! we are so thrilled to work with you! and now, DDH subscribers, enjoy her exclusive coupon code -

DAILYDOSEDEAL (20%OFF)

which is valid until OCT. 15!!!