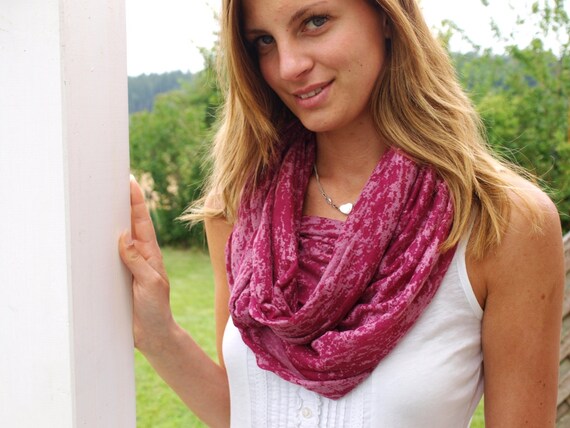 greetings from Germany! we are thrilled to present gorgeous scarves from Heike's stunning shop,
Schalrausch
! beautifully hand dyed and hand sewn, Heike obviously loves what she does and we are excited to be one of the first places to showcase her work! so sit back and enjoy her Q & A then shop away with her exclusive DDH discount code!
What made you decide to start your shop?
I have been addicted to scarves for a very long time - all sorts of scarves! I used to collect Hermès scarves.
My friends always asked me to buy scarves for them because they loved mine. When I discovered Etsy, I thought that this would be a fantastic chance for me to create my own scarves and share them with the whole world. All my scarves are either hand dyed or completely hand sewn by me.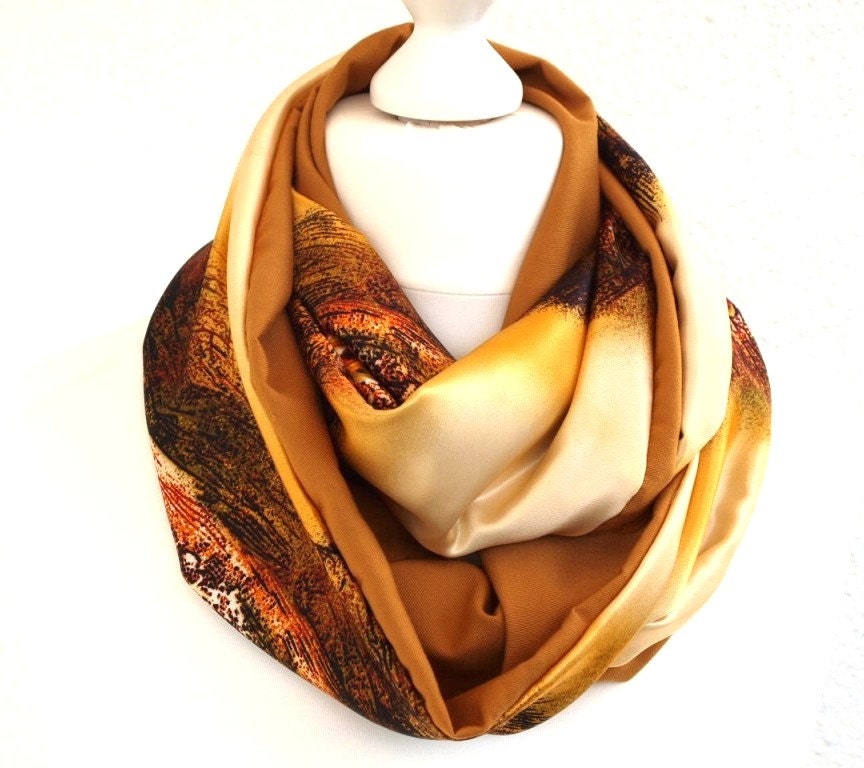 What type of products do you sell?
I sell scarves. These scarves are either sewn from fabric which I purchase in local stores in and around Munich or are hand-dyed and sewn from unbleached raw silk/linen/cotton. I try my best to offer a wide variety: There are plain colored scarves in soft and bright colors, with fringes, without fringes, pure silk scarves, pure linen scarves, my very popular infinity scarves, and soft cotton scarves. I love them all.
What is your favorite shop accomplishment so far?
I have met so many wonderful people from all over the world here on Etsy and I love to exchange thoughts and views within this community. I would call it a success to be part of such a lovely community. I am also thrilled with the fact that I have managed to do things that I never thought that I would be able to do.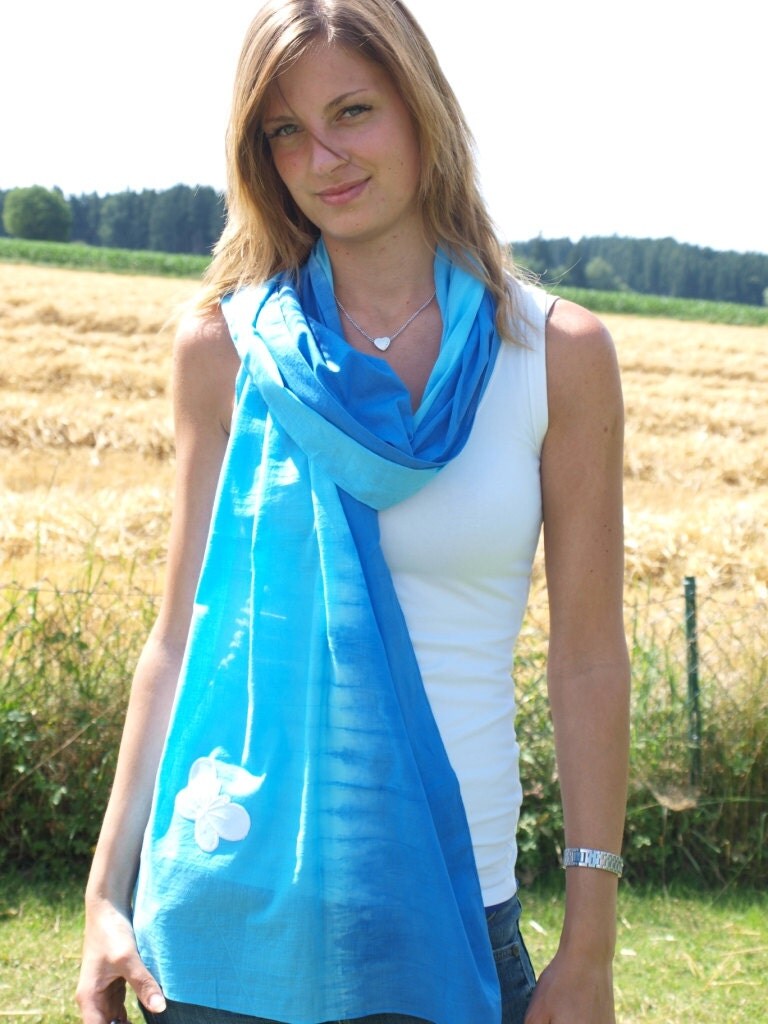 What is your biggest challenge as an Etsy/online seller?
I love to connect and get in touch with people from all over the world. But as most of you are in different time zones and I want to catch up with you all, I spend almost the whole night in front of my laptop, which often means little sleep, but sleep is overrated in any case.

J

(There are fantastic eye creams on the market)

What is the top selling item in your shop?

So far, my fringed linen scarves have been selling best. I offer them in many different colors, from pastel colors to bright and bold colors and also some nice two-tone ones.


Do you have a tip for others selling in the handmade community?

Running a homemade business is a 24/7 job. But this is the fantastic thing about it, when you do something that you love, you can only give your best when you love doing what you do and when you stand behind it 100%. Same time you need to be patient, it will not start from 0 to 100 and you always need to develop and improve yourself. I am still in the beginning stages and I am learning every day.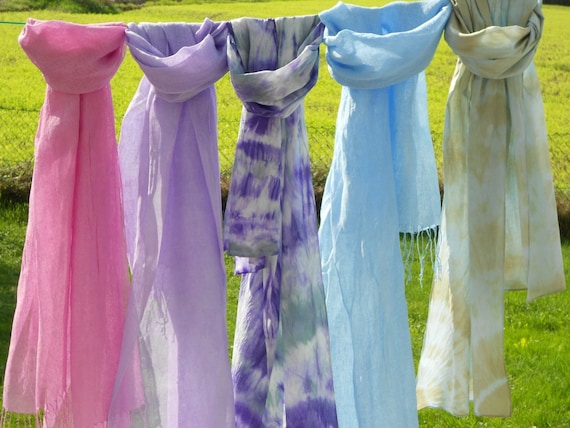 What are you currently working on/newest project?

Before I even think of selling/listing a new scarf, I always make samples first, which I gift to my mum, friends and they "test" it in real life and tell me their honest opinion. At the moment I am working with a very special cotton fabric. My supplier, who is THE specialist supplier for silk/linen and cotton raw fabrics in Germany, recommended this gauze cotton fabric to me. I ordered a couple of yards to test the fabric. So far the fabric has been washed, tumble dried and it is a beautiful voluminous gauze fabric, which will make fantastic looking scarves. The dyes are ready and next week I will create some wonderful Fall scarves in rich jewel colors.


Favorite blog or crafty resource that you refer to often!
There is not really a crafting website that I visit. I read a lot of fashion magazines, the Instyle mag i.e. is my "bible" and what also really inspires me are the great artists on etsy. When I see wonderful paintings in great colors, fantastic jewelry in beautiful colors, this is something that inspires me.
thank you so much, Heike for working with us here at the Daily Dose! you can now use her exclusive DDH code
DAILY10
for a 10% discount! she is also offering free international shipping at the moment - you can't get better than this!!!!!